Susan Diamond's Digital World
A series of gifs for the characters Susan created and painted at OpenSea NFT marketplace. Strong images in their own rights allow the characters to be brought to life with animation.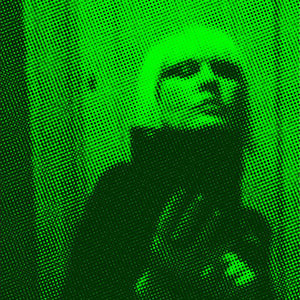 Graphic, Figurative thought provoking Picasso Punk, Vibrant colour, Strong Women embodied on Futuristic landscapes and cities, extra terrestrial Sci Fi metallics and neon hues adorn stretched feminist canvas, creating bold and brave imagery for the Nu Future.
Susan Diamond was born in Massachusetts, USA in 1965. After finishing Boston School of Fashion, she settled in London where she met singer and club host Mark Charles. She produced the legendary "Susan Diamond's All New Adoption Agency" that showed at Decima galleries in Bermondsey, London. Later, with Mark, they created the now cult fashion Glam Punk label, 'Charles of London'. They went on to create the outrageous electro noise performance band, "Gobsausage".
Susan's works spreading subliminal messages and are showing oozing attitude with fluorescent paint, gold and silver's punk Picasso spat alien figures and cityscapes.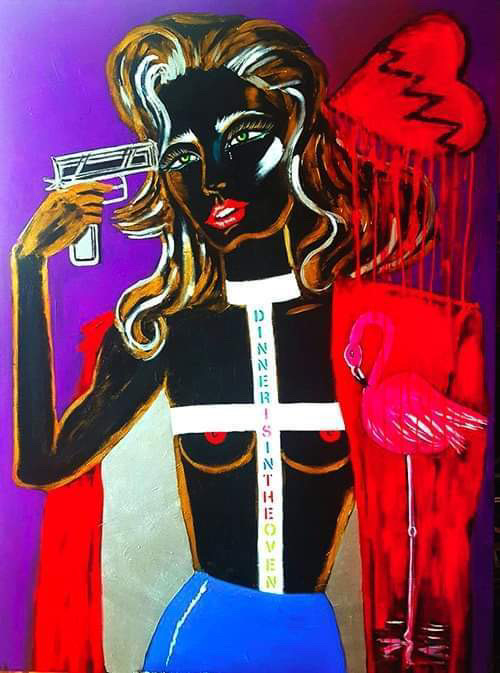 Dinner is in the Oven
Gas mark 6 a final hurrah, Deborah Silver is turning her back on domesticity and embracing a brave new world of glamour, education, and travel. A short note has been left to the mundane and regimented and the dark embrace. She is now primed for new adventures ahead.
An animated version of Susan Diamond's original painting.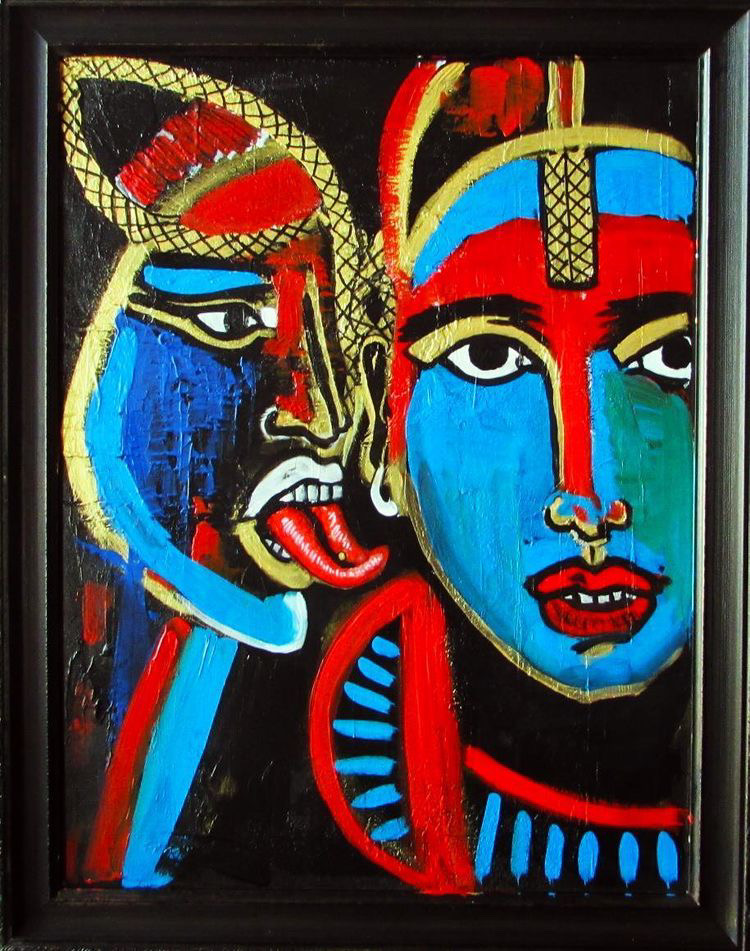 Franca Lingua
Rudi like sister gum burst like a blister, run out of toothpaste but I still wanna to kiss her. Awaiting the monsoons in the humidity of the sullen night the full moon floats above, orchestrating the oceans overbite below.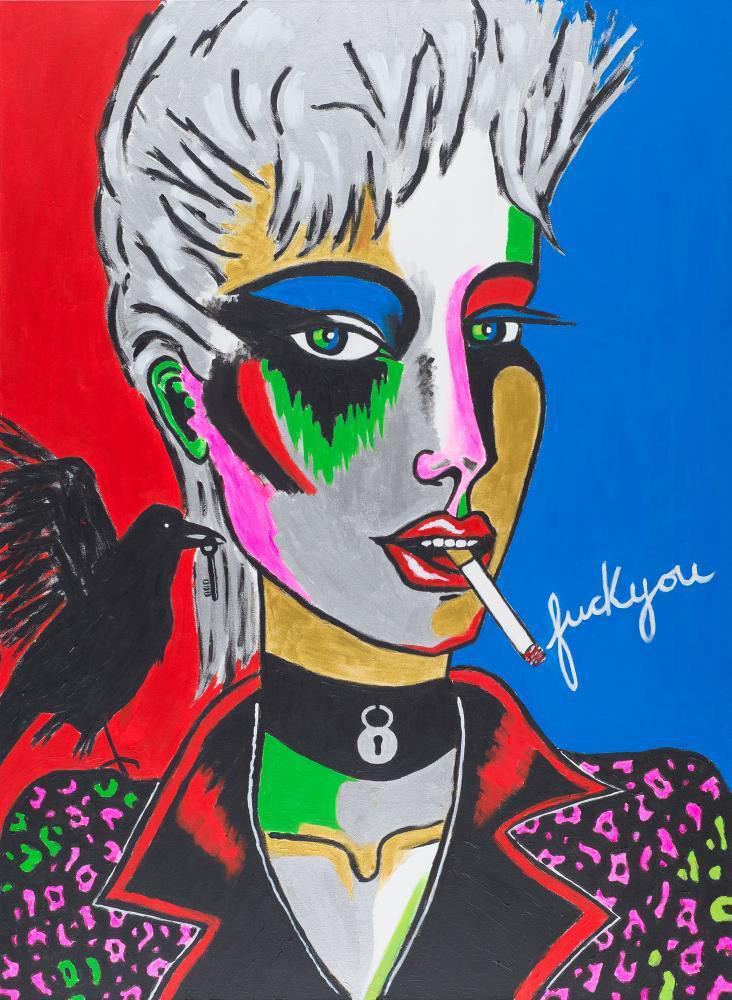 fuckyou
Neon lights twitch above the dressing room door, chromium and red, rip the reviews to shreds.. "fuck you" is a subliminal message to her music critics. Anita Blood, glam rock star and philander has had her new album "Raven Blue" just become the biggest selling album of the year!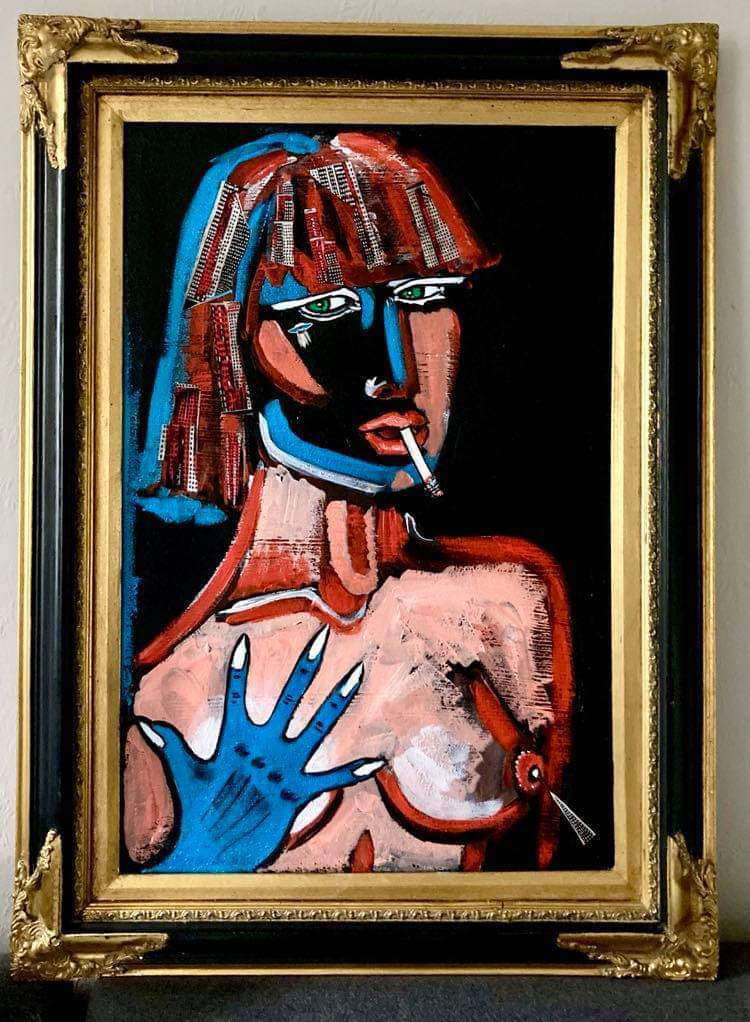 Lady with Multiple Eyes
Strip the light fantastic, dance the swivel hip. Stripper and scientist Maria Lighthorne feels the intensity of laser eyes staring through the darkness as she derobes for her erotic display/ dance/performance at the famous Madame JoJo's which is sadly no more.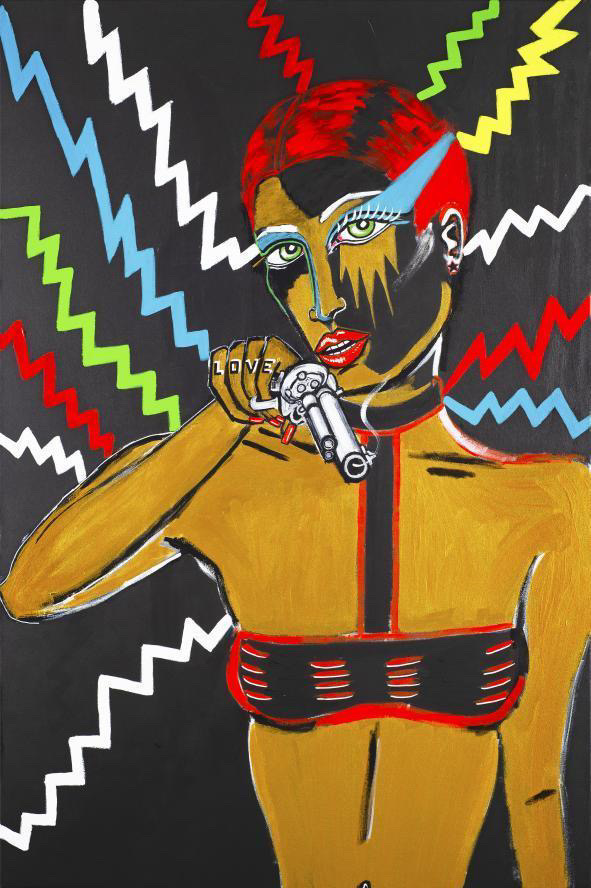 Zhao Shi
The big fight back from threatening behavior, enough is enough! Little Jannie Essence got a pistol in her hand, she'll never pull the trigger, but she loves the taste of metal now!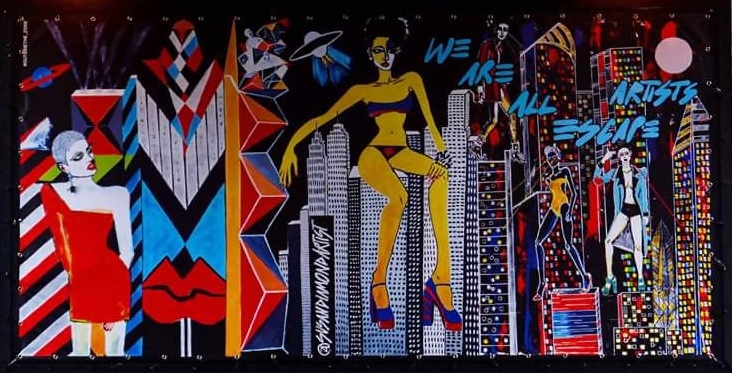 Contact us
Have a question? We're happy to help! Please fill out the form and we will get in touch with you shortly.